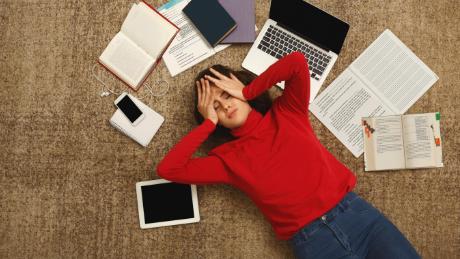 Have you found yourself visiting a half dozen websites, etc., for a required textbook only to find that the ISBN does not exist? If you are unfamiliar with ISBN searching, you may think that the professor made an error or that the textbook is not available yet.
You probably don't know you're looking for a Custom/Bundle textbook, hey fans welcome to another edition of college life.
Many textbook publishers are giving professors the option to modify a textbook by adding chapters, printed access codes, and labs. These textbooks are given a unique ISBN, the ISBN no longer is for the single book but is for the package and is specific to the components in package.

Coleman Book Company are a trusted and established supplier of custom bundle textbook across the US. Our Customers are a mix of students, teachers, medical personnel and special and public libraries throughout the US.

At Coleman Book Company, we make it our business to save students, teachers and other professionals alike the time and effort that can be taken up when ISBN searching for publications, printed access cards or other course related materials. We know all too well that searching for a custom bundle textbook online can take time.
How many classes is 15 credits?

By now you might have heard about "15 to Finish" – basically, that you should take at least 15 credit hours per semester of college in order to graduate on time. Full time enrollment is usually considered 12 credits/semester, but there are a lot of great reasons to take on 15 credits/semester instead.
Is 15 credits a lot?

Although a lot of the quarters look like they are going to be 15-16 credits. … As others have mentioned, usually 12 credits are required to be a full time student, but 15 credits per semester is pretty standard. Most people I knew took 15 to 20 per semester.
Can you take 4 classes per semester?

If your college's courses are 3 credits and you take 12 credits per semester, it will take you a little longer than 4 years to complete your degree. If you take 5 courses per semester (30 credits per academic year), you'll finish in 4 years. Of course, if taking 5 courses per semester is too much, that's fine.
Is 16 credits too much?

16 hours really isn't much at all. I would say 15-16 hours is a "normal" semester. 17+ is a heavy load, 14 and below is a lighter load. The people taking 12 credit hours a semester aren't going to graduate on time. 16 is actually not too much, quite the norm.
How many credits should I take first semester of college?

Your Graduation Plan
While it might seem strange, for many students it's better to take about 15 credits in their first semester. This is recommended because 12 credits are usually the minimum to be considered a full-time student at the college. It can even affect tuition in some cases.
Are 4 credit classes harder?

At some colleges, undergrads typically take 4 classes per semester. At others it's usually 5 classes per semester. … I've been to both types of colleges, and didn't see much difference between the difficulty of a 4-credit course and the difficulty of a 3-credit course.
How long does it take to get 15 college credits?

120 credits to graduate – if you take 12 hours a semester, and do 2 semesters a year – you need 5 years to graduate. Different schools have different semester lengths, but it's pretty close for most of them. My semesters were 16 weeks – so it'd take you 16 weeks to get 15 credit hours.
Are 8 week college courses hard?

Shorter 5-8 week long accelerated courses are popping up more and more around college campuses and it can be hard to keep up when you're getting the same amount of content, reading assignments and exams as you would in a 16 week semester.
---
Can I give my access code to a friend to use?
Important:
Access codes are not interchangeable between classes.
Access codes can only be used once.
Do I really need an access code?
The use of your textbook's access code is usually up to your professor. In some cases, a professor may only recommend that you use the textbook code found in your student access kit to obtain additional reference and/or study material on your course. In other cases, a professor may require you to use your textbook access code because a portion of your grade will come be coming from the online material.
How long will I be able to view the online content provided by my access code?
While textbook access code subscriptions may vary, a student access code should grant you access to online content for the duration of your course, generally lasting between 6-12 months.
If I buy a used book and it doesn't come with an access code, can I purchase my access code separately?
Of course! Because many professors do not require the use of access codes in their class, a slew of savvy students are out there selling their unused textbook access codes on the Internet. Caution access codes can not be reused, check if it appears re-wrapped.
What in the world is an access code?
Access codes (also referred to as textbook access codes, student access codes or a student access kit) is a series of letters and numbers that allows you access to your courses online content and/or additional study material. Access codes (which can only be used once) have been included with new textbooks as a way for publisher's to "add value" for those who purchase their textbooks new rather than used.
Access Codes
College Textbooks and Access Codes can only be used by original purchaser and can not be re-used.
Access codes are online passwords from major publishers that grant access to a variety of extra course materials like digital version of books, quizzes, study guides and more, which can be popular add-ons by your professor.
SAM 365 & 2016 Assessments, Training, and Projects Printed Access Card with Access to 1 MindTap Reader for 6 months 1st Edition. This bar-code number lets you verify that you're getting exactly the right version or edition of a book. The 13-digit and 10-digit formats both work.
What does Cengage Sam stand for?
SAM (Skills Assessment Manager) is a web-based application that measures student proficiency in Microsoft Office software and technology-related topics. SAM teaches Microsoft Word, Excel, Power- Point, Access, Outlook and Internet Explorer, in addition to foundational computer concepts.
My students are using a bundle textbook that includes an access code but they are telling me the access code portion is no longer available can you help with this?
Yes! I can help with this, your bundle has been updated from LMS Printed Access Card to simply Printed Access Card the Publisher also changed the ISBN I have sent you the new Bundle ISBN, you are getting the same material with the new ISBN, you should be fine.
Disclosure
Information presented on Coleman Book is intended for informational and entertainment purposes only and is not meant to be taken as financial advice. The views expressed on this website are personal opinions only and should not be construed as financial advice for your given situation. While all attempts are made to present accurate information, it may not be appropriate for your specific circumstances and information may become outdated over time. As an Amazon Associate I earn from qualifying purchases.